Details

Published: Sunday, 01 November 2015 15:54
Welcome! And thank you for visiting my new site! I will put up new images on the blog as I finish them with a short description about my inspiration for the paintings. I will also list recent awards or articles in magazines.
Please contact me if you have any questions or are interested in purchasing a piece of art. The easiest way to reach me is by emailing me from the Contact form on this site.
RECENT AWARDS



• Finalist in the 2015 Over Sixty Competition of THE ARTISTS MAGAZINE.
"MEMORIES AT 98" (See image in the Portrait gallery of the website.)
Article in the March 2015 issue. (You can pull that up on the magazine's website.)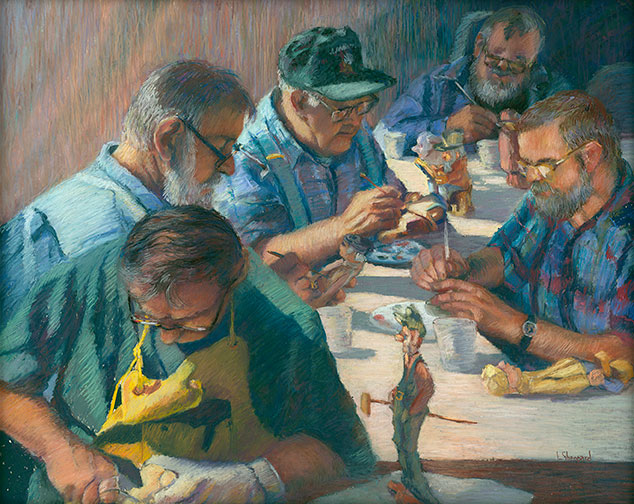 • Finalist in the 2015 Open Any Media Competition of THE ARTISTS MAGAZINE.
(I DIDN'T PERSONALLY ENTER THIS COMPETITION, SO THIS WAS A BIG SURPRISE!)
"WOODCARVERS" (See image in the Figures gallery of my website.)

CURRENT EXHIBITION:
NEVER TOO YOUNG - NEVER TOO OLD
To Learn Art
University of South Carolina Beaufort Performing Arts Center
801 Carteret Street, Beaufort, SC
UPCOMING EXHIBITION:
Feb. 14, 2016 - April 14, 2016
GOD'S CREATION: PAINTING THE SPIRIT OF PEOPLE AND PLACES
First Presbyterian Church Gallery, Hilton Head Island, South Carolina
540 William Hilton Parkway, Hilton Head Island, SC 29928
843 681 3696
www.fpchhi.org